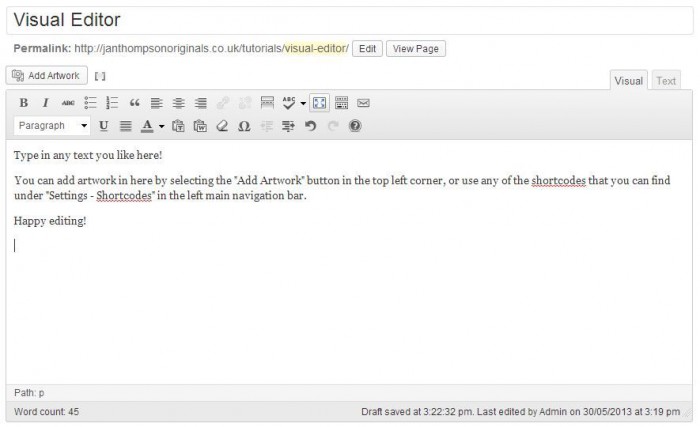 You can add lots of styling features to your website by the use of shortcodes.
To add a shortcode, select the small box to the right of the "Add Artwork" button in the top left corner of the visual editor. I will now show you how to insert a youtube video. Clicking the mentioned shortcodes button will open a new window with a number of shortcode options. I'm selecting "Media" for this tutorial. Go to the youtube video of your choice and paste in the URL.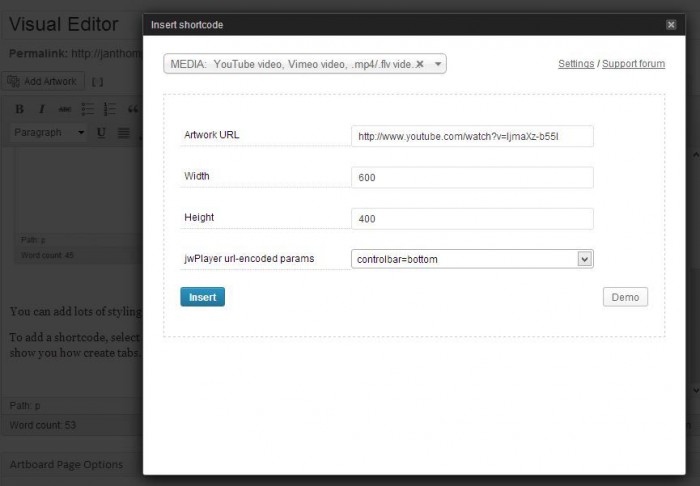 Click "Insert". The shortcode will now appear in your visual editor. View the video by opening your page (first publish or update the page) or simply click "Preview Changes" in the top right corner of your page while still in edit mode.
Below is the video I just inserted, it's a 12 min tutorial on using these shortcodes, have a look!
[media url="http://www.youtube.com/watch?v=IjmaXz-b55I" width="600″ height="400″ jwplayer="controlbar=bottom"]