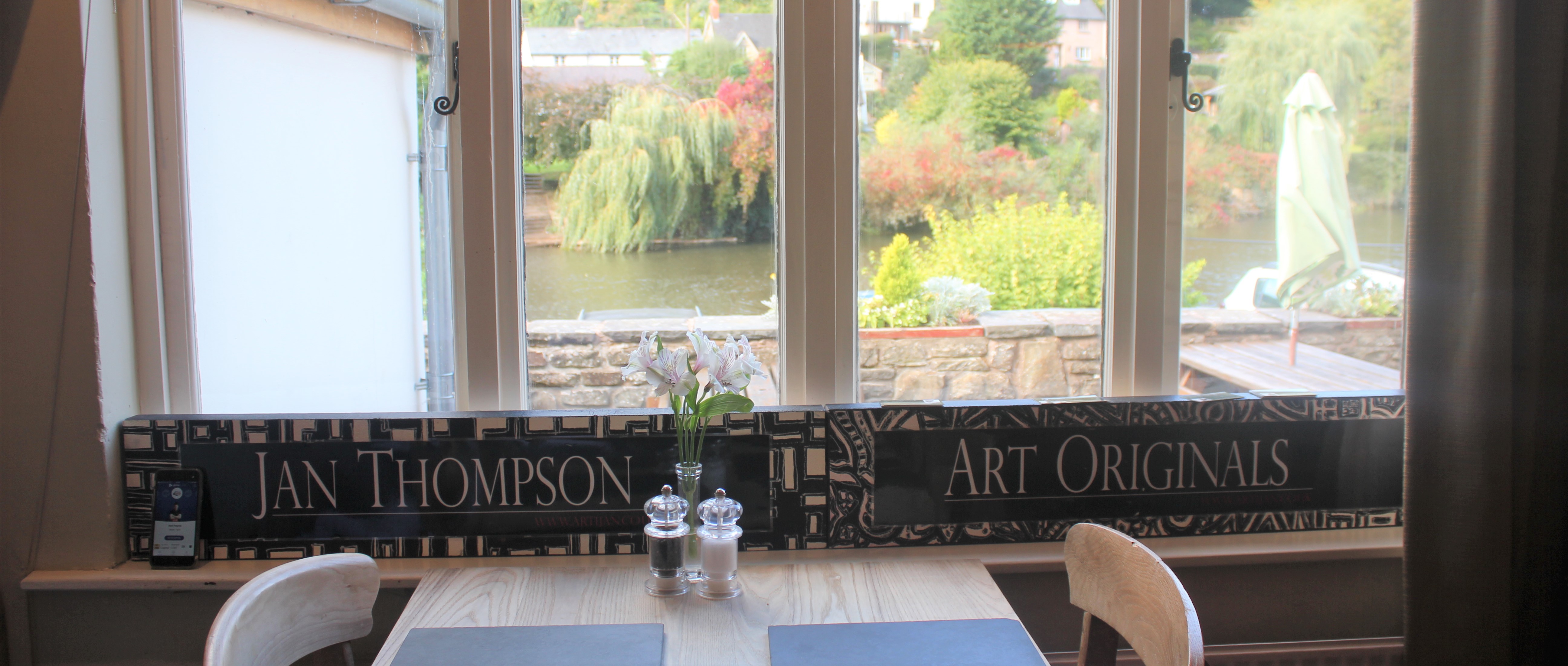 So we started with the lovely present Breakfast Room with a stunning Wye Valley River View. The aim was for me to make a warm and attractive feature wall, in my style and in keeping with the area, in this room in order to attract customers throughout the day and year.
Pete and Chris and I negotiated the change, removed the dark wooden panelling and added a bit more T&G and Farrow & Ball.More images were framed by the fab Alex at Giclee Printers, Cardiff and we started the process - which seemed like ages ago now!
I prepped original designs to fill the 4.5 x 1.5 wall with a smaller length of Wye River but the wall length and width had to be reset as North East and to run from Hereford to Chepstow. Prep took a week - with a lot of night dreaming, on my part, of shapes, sorting the difficult shapes and views and making actual sized painting drafts on loose canvas roll.
Draft ideas were thrashed out amicably and changes were sanctioned and off I went - 2 weeks ago - onsite - working amicably within a fab group of people - from the Kitchen/Bar/Cleaning Staff to the Maintenance Guy & Managers - I felt like one of the family!
The B&B visitors also guided me along the way and offered their crits and comments too! Thankfully wonderful ones, like "you can get lost within it, wonderful, amazing...."